Producer and distributor Nicely Entertainment is expanding beyond feel-good TV movies as it prepares to head to Cannes with 18 new titles.
The LA-based company, which has to date been known for female-skewing romance titles and Christmas movies, will be shopping its first disaster movie, Super Icyclone, at Mipcom later this month.
The film, about a climatologist who realises her small town is about to be hit by a destructive ice-hurling tornado, has already been pre-sold in Germany, Italy and Canada.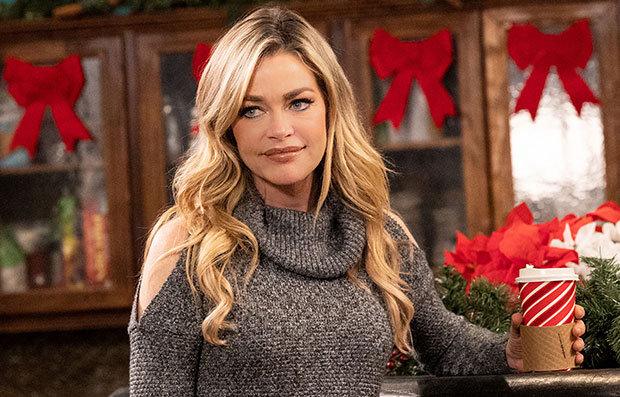 Also on its slate is holiday romance movie A Christmas Frequency, starring Denise Richards, which is set to launch on Hulu in the US later this year, and One Perfect Match, which premiered on Great American Family earlier in the year. In addition, Nicely is selling The Holiday Proposal Plan and its first 'cosy mystery' movie The Abigail Mysteries.
Nicely has recently secured a raft of sales, including licensing A Christmas Frequency and Reporting for Christmas to Hulu and a package of Christmas titles to Foxtel in Australia. Those deals were done by Nicely exec VP of distribution and coproductions Scott Kirkpatrick.
Elsewhere, the company sold Reporting for Christmas to the UK's ITV and France's NRJ12, and The Art of Christmas to Switzerland's RTS and Belgium's AB3, in deals secured by Nicely's Paris-based VP of international sales Rachel Siegenthaler.
Led by CEO and founder Vanessa Shapiro, the company also recently sold Romance at the Vineyard and Romance in Hawaii to France's M6, Czech Republic's FTV Prima, MENA's Italia Film, Poland's BB Media and Belgium's RTL.
Shapiro said growth in its core areas of business has allowed Nicely to expand into new genres. "As a company, we're thrilled to be producing an average of 20 original films per year. This year, we've hit 25 originals," she added.
"Diversifying our portfolio has always been part of our long-term growth strategy and we are so excited by how [Super Icyclone] plays and cannot wait to release it in the US."